Community Outreach Ministries
FREE FOOD!!!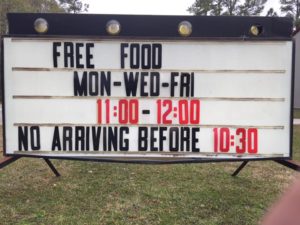 Every Monday, Wednesday, and Friday visit us here at Gateway Community Church and get some FREE FOOD! ! 11:00 AM til 12:00 PM Only.
(Please, no early arrivals)
---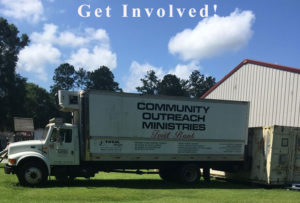 Where there is no vision, the people perish….  We have the vision and feed the community!
Each week up to 500 individuals benefit from the vision of one man years ago as over 8000 pounds of food is distributed throughout the community in Pender County, NC.
Volunteer to serve!  In whatever capacity, even if it's just praying!
Our food truck that is vital to this part of the ministry and gets used in taking food to those in need is in need of repair and currently not able to be driven.  We need your help in getting the repairs done.
Please help us continue in serving those in need in both Burgaw and Pender County.  Stop by the church with your donation, or send it in!
Gateway Community Church
P.O. Box 1261
Burgaw, North Carolina 28425